Private Equity Investor &
Leadership Mentor
Vinayak is an alumnus of Jamnalal Bajaj Institute of Management Studies(JBIMS), Mumbai, and BITS Pilani and a Certified Corporate Director from the IoD.... His earlier stints include global leadership positions with Indian and MNC companies such as Arvind Mills and GE. In the last 15 years, he has been a partner in Private Equity Funds and an active board member at investee companies, a 4- year stint as an advisory board member with a family office, which transitioned to the Group CEO role overseeing four different industries.
Vinayak is an Angel Investor and pro-bono mentor for start-ups with two Angel networks. He is also a Board Member and Treasurer at CSA (www.csa.org.in) and an honorary Investment Committee Member at a UN SDG focused venture studio incorporated in Luxembourg.
His other interests include playing squash, scrabble, listening to audiobooks, and drumming.
Marketing Innovation &
Growth Strategist
Shefali is an alumna of Jamnalal Bajaj and INSEAD Business School, and a certified independent director. As a career marketing professional, she has built several ... brands and scaled up early-stage businesses across Pepsico, Nokia, Max BUPA, and McCormick Kohinoor. She has earlier worked as marketing capability consultant with Brand Learning Asia-Pacific (acquired by Accenture).
Shefali has also been recognized among India's top 50 women in marketing and awarded by the Confederation of Indian Industries for contributions towards the growth of health insurance in India.
She is passionate about growing people, companies, and brands sustainably. She is an honorary start-up mentor with a leading angel investing platform and honorary advisor at a UN SDG focused venture studio incorporated in Luxembourg.
Her other interests include amateur theatre, ageless lifestyle, wordplay and travel.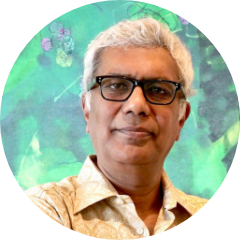 Technology Entrepreneur &
Philanthropist
Vipul is an alumnus of the Indian Institute of Management, Ahmedabad and Indian Institute of Technology, Kanpur. After 6 years with the Tata Administrative Service ( TAS), he co-founded Kale... Consultants( now NSE: Accelya ) and led the company as MD/CEO for over two decades. The company is a global leader in financial solutions for the airline industry.
Vipul is Chairman and Co-founder, Kale Logistics, a software firm focused on the global logistics industry.
He has co-founded Catalysts for Social Action, a non-profit working for children in need of care and protection. He is on the Board of Hand for Handmade Foundation and Action Against Hunger. He has co-founded Jabarkhet Nature Park, one of the first private nature reserves in India.
Vipul is an active investor in start-ups as well as many Venture Funds.
His other interests include travel, reading, and being with nature.
Yogesh Chaudhary as Director at Jaipur Rugs provides the strategic direction it needs to explore business opportunities in the domestic ... and global markets.
Under his leadership, the company has increased its global presence to 60 plus nations, from just two a decade ago. He is an expert in international marketing and has a deep understanding of the global rug industry, which has put Jaipur Rugs on an impressive growth trajectory.
Vinika is Executive Director, INSEAD Africa Initiative & Hoffmann Global Institute for Business and Society, Asia and Adjunct Professor, Singapore ... Management University. Vinika believes that business has the potential to be a force for good, led by responsible managers who value social impact and are committed to the UN Sustainability Development Goals.
She has an award-winning doctorate from Singapore Management University, the International Directors Programme from INSEAD; an MBA from IIM Bangalore (Dean's List), and various management programmes from INSEAD and CEIBS.
Besides serving on various Boards and Advisory Boards, including TiE Singapore, European Women on Boards, she is also Ambassador, She2030 (Europe) and Power Women (India), International Advisory Committee, Mody University for Women & SP Jain Return to Work Programme; and Advisory Council, Board MatchUp (Asia).
Vinika started her career with Citibank NA, and served as Managing Director of an Asian conglomerate, before her transition to education. Prior to joining INSEAD she was Associate Professor of Strategy at S.P. Jain School of Global Management.
Vinika advises & trains global organizations on Diversity & Inclusion and Sustainability initiatives, and strives to engage all genders in the effort to foster DEI in their organizations and communities.
Srikrishna is an experienced early-stage VC investor and entrepreneur and is a Partner with Unitus Ventures, where he has helped build and make the Fund ... among the most active impact investors in India. He has over 15 years of experience in working with and investing in start-ups and organizations that scalably and profitably serve the Base of the Pyramid.
Previously, Srikrishna was a member of the founding team at Ujjivan, now the leading urban microfinance small bank in India and he has also managed the microfinance investing portfolio for the Michael & Susan Dell Foundation.
Outside of work, Srikrishna is one of the founders of the Bangalore Literature Festival, India's largest community funded literary event and serves on the board of Mentor Together, a transformational non-profit that matches urban disadvantaged youth, enrolled in formal education programs, to professionals, who serve as mentors. and Oceania.
Pavan Kaushal is a seasoned professional with over 35 years of experience in banking and financial services. He currently advises and mentors a host of companies in the ... sector.
He most recently served as the COO and CRO for Fullerton India. He was previously, the CRO for IDFC Bank; a Partner at E&Y and has held senior leadership positions both domestically and internationally at Citibank and ANZ Bank at country, regional and International levels, across developed markets (U.K.) and emerging markets (India, Russia, Poland and Asia). Pavan currently is the Chairman of ARCIL and is on the Boards of PNB Housing, Lendingkart and Innoven Capital.
Paddy is the Unilever Chaired Professor of Marketing and the Academic Director of the Emerging Markets Institute at INSEAD. Prior to INSEAD, he was on the business ... school faculty at Stanford and Washington University. He was also a Visiting Professor at the Wharton School of Business and Kellogg Graduate School of Management.
He has consulted, served as expert witness, and created Executive Education courses for companies ranging from multinationals such as Hewlett-Packard, Nokia, Anheuser-Busch, Lufthansa, Target, Johnson & Johnson, Syngenta, OCBC, Westpac, etc. to start-ups such as Engage, Tyfone, Overstone, Eruditus, Mindseed across N. America, Europe, Asia and Oceania.
Nand Kishore Chaudhary, the founder of Jaipur Rugs, one of India's largest manufacturers of hand knotted rugs is a globally acclaimed social entrepreneur ... and often referred to as 'Gandhi of the Carpet Industry'.
With just two looms and nine artisans in 1978, his journey four decades later stands at Jaipur Rugs becoming a global social enterprise exporting to over 60 countries while providing sustainable livelihood to 40,000 artisans in 600 remote villages across five states in India, out of which 80% of them are women.
His revolutionary business philosophy has been featured in Management guru, C.K. Prahalad's globally acclaimed book-The Fortune at the Bottom of the Pyramid. Mr Chaudhary has also been termed as the 'father of modern social enterprises' by Prof. Jagdish N. Sheth, Emory University, USA. According to him, "Jaipur Rugs has become a role model, that business can serve society and at the same time ... can be a capitalistic institution".
He has won several awards including E&Y Entrepreneur of the Year Award, CNBC TV18 Emerging India Award, Social Impact Award conferred by a former President of India. His mission is to position the Indian hand-knotted rug industry rightly in the world and to empower its real owner and creator-the Indian weaver.http://www.nkchaudhary.com/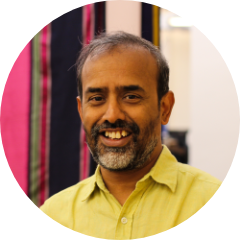 Mahesh Yagnaraman is Acumen's India Country Director since January 2018. He has been an entrepreneur, CEO and strategic professional with over thirty ... years of experience spanning varied roles and functions across continents.
Prior to joining Acumen, Mahesh co-founded First Energy Private, Ltd., an alternative energy business and led its transition from a division in an MNC to an independent company. Mahesh built and ran the biomass cook-stoves and fuel pellets business from Project Stage in BP, initially serving underserved rural consumers.
When BP decided to exit the business, Mahesh brought together a set of partners, took over the company, transformed the business model and succeeded in building one of the most successful alternative energy companies in India, which was acquired by Thermax Ltd in 2017 for its pioneering efforts.
Prior to founding First Energy, Mahesh has also worked in Marketing in BP, Castrol India and in multiple roles across functions and continents in Unilever.
Mahesh has a degree in Economics from Delhi University and an MBA from XLRI, Jamshedpur. For his entrepreneurship and work, Mahesh was conferred the honour of Distinguished Alumnus by XLRI in 2015.
Bala Vissa is Professor of Entrepreneurship at INSEAD. His research focuses on the people side of entrepreneurship—such as structuring effective venture teams, ... building entrepreneurial networks, and enhancing corporate governance—particularly in emerging economies.
Prof. Vissa has received numerous research awards and currently serves as Associate Editor at the Strategic Management Journal; in addition, he previously served as Associate Editor at the Academy of Management Journal.
He also served as elected Chairperson of the Entrepreneurship & Strategy interest group of the Strategic Management Society.
He teaches topics related to entrepreneurial leadership, corporate venturing, new venture creation & growth in the MBA program as well as in executive training programs, using a variety of approaches including simulations and case-based learning. Currently he is directing INSEAD Leadership Programme for Senior Executives - India and Certificate in Leadership Effectiveness.
Prior to finishing his doctoral studies at London Business School, Prof. Vissa was involved in setting up and growing new businesses in different specialty chemical niches for Unilever in India.